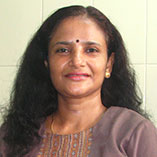 From Maharashtra State IADVL President's desk
Dear Colleagues,
My heartfelt gratitude for the opportunity to serve the Maharashtra branch of IADVL in 2019-20.
I am fortunate to have taken over as President during the really well conducted and attended Cuticon Maharashtra 2019. IADVL Maharashtra is one of the largest branches of IADVL in terms of strength of members. We were able to prevail on the point that CPS qualified members should be included as life members at the recently concluded Dermacon 2020 at Pune. We will probably be the biggest branch once this is implemented.
Dermacon 2020 Pune raised the bar further for future Dermacons with the feast of scientific content and excellent organization. Kudos team Dermacon Pune!
I am happy that we have added anew Pimpri-Chinchwad chapter recently. I know that all our CMEs enrich the knowledge of our members and we should all strive to keep them happening regularly.
Leprosy has reared its head again, and we should be ever aware about ensuring that all patients are diagnosed accurately and treated adequately. I hope that with more post-graduate seats added, access to dermatologists will increase across our state and the entire community will be adequately served.
All of us should remain committed towards stopping steroid abuse and unscientific treatments and ensure that we have the highest ethical standards.
Dr. Chitra Nayak
President IADVL Maharashtra