Step by Step Guidance for Conversion from
Provisional Life Membership (PLM) to
Life Membership (LM)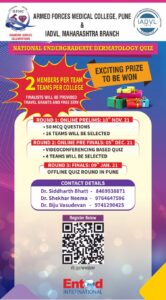 IADVL Maharashtra is happy to announce its collaboration with Armed Forces Medical College, Pune to bring to you a first-of-its-kind National Undergraduate Quiz. Details are available in the brochure. Request you to spread the word amongst UGs and PGs.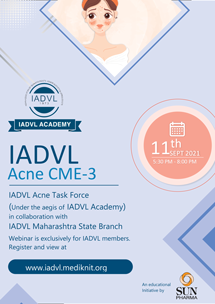 Do join us for this Scientific Feast on
11 September at 5:30 pm
The webinar is exclusively for IADVL members.
IADVL Acne Taskforce, under the auspice of IADVL Academy, has teamed up with IADVL Maharashtra to bring forth an offbeat webinar on Acne. We'll discuss uncommon areas such as microbiota, antibiotic resistance, and managing challenging cases based on these lines.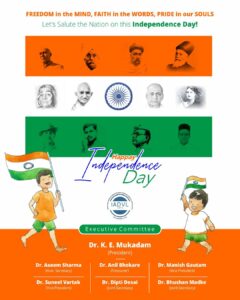 IADVL Maharashtra wishes everyone a very happy 75th Independence Day. Jai Hind!
Outgoing Committee To Incoming Committee. A Meeting At The IADVL Office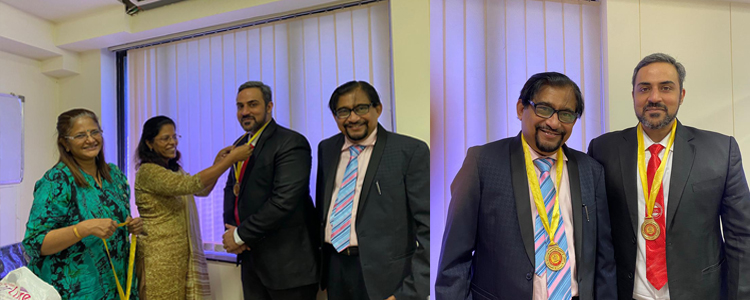 1st Physical EC meeting – 15th Aug. 2021
1st physical meeting by the IADVL Maha EC. Glad to meet everyone at least once in our tenure. Looking forward to more such meetings with all members.
IWDA-IADVL Maharashtra joint meeting
1st QSM – hosted by Mumbai – 9th May 2021
SIG Pigmentary Disease – 2nd May 2021 – 1900 participants
Skin Health for women – A Community activity
President
Speaks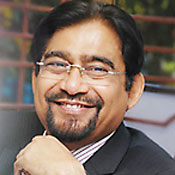 From Maharashtra State IADVL President's desk
Dear Colleagues,
My heartfelt gratitude for the opportunity to serve the Maharashtra branch of IADVL in 2019-20.
I am fortunate to have taken over as President during the really well conducted and attended Cuticon Maharashtra 2019.
Secretary
Speaks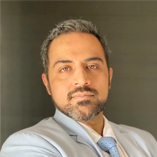 Dear Maharashtra IADVLites,
Greetings!
It is with a deep sense of honour and commitment that I take over as Honorary Secretary for the tenure 2020-2021 and 2021-2022. I am privileged to be a part of a dynamic Executive Committee under the able leadership of Dr K E Mukadam. And for this, I am grateful for your support and encouragement, each step of the way.
IADVL Maharashtra
State Branch office Inaguration