Step by Step Guidance for Conversion from
Provisional Life Membership (PLM) to
Life Membership (LM)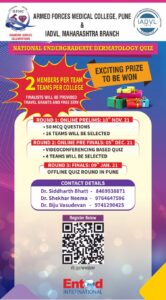 IADVL Maharashtra is happy to announce its collaboration with Armed Forces Medical College, Pune to bring to you a first-of-its-kind National Undergraduate Quiz. Details are available in the brochure. Request you to spread the word amongst UGs and PGs.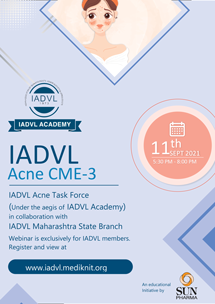 Do join us for this Scientific Feast on
11 September at 5:30 pm
The webinar is exclusively for IADVL members.
IADVL Acne Taskforce, under the auspice of IADVL Academy, has teamed up with IADVL Maharashtra to bring forth an offbeat webinar on Acne. We'll discuss uncommon areas such as microbiota, antibiotic resistance, and managing challenging cases based on these lines.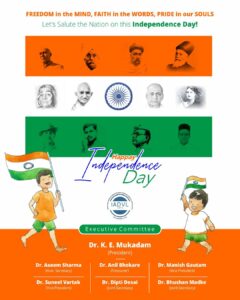 IADVL Maharashtra wishes everyone a very happy 75th Independence Day. Jai Hind!
Outgoing Committee To Incoming Committee. A Meeting At The IADVL Office